Lovina lies in the bay on the north coast of Bali, near Singaraja.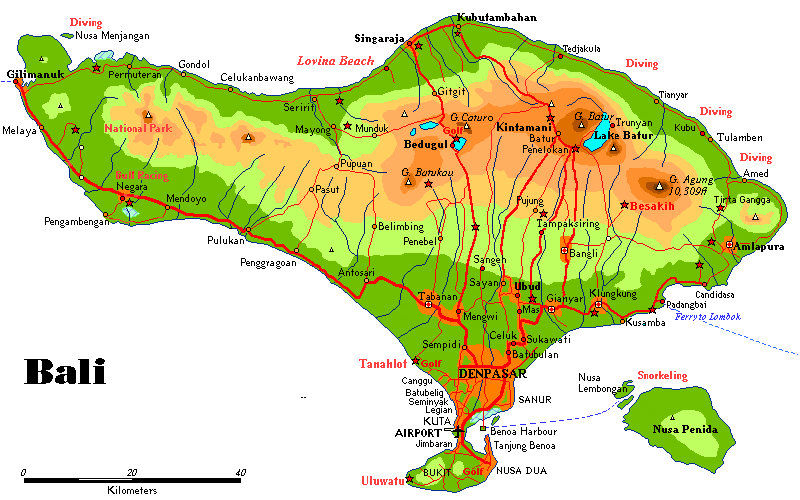 Here, you don't find large hotels, but ample possibility to get a closer look at the traditional life of the Island.
As so often before, backpackers originally "discovered" Lovina and were attracted by the laid back atmosphere. The experience of this area rewards the visitor with a deeper insight into the daily life in Bali.
One can take walks in the villages, go snorkelling, watch the dolphins, go diving or visit the old capital of Bali, Singaraja. Here you really discover how the Balinese themselves go about shopping in the market place, etc.
At sundown, the best place to be is at the beach, mingling with the locals and other visitors, while watching the sun set behind the volcanoes of Java.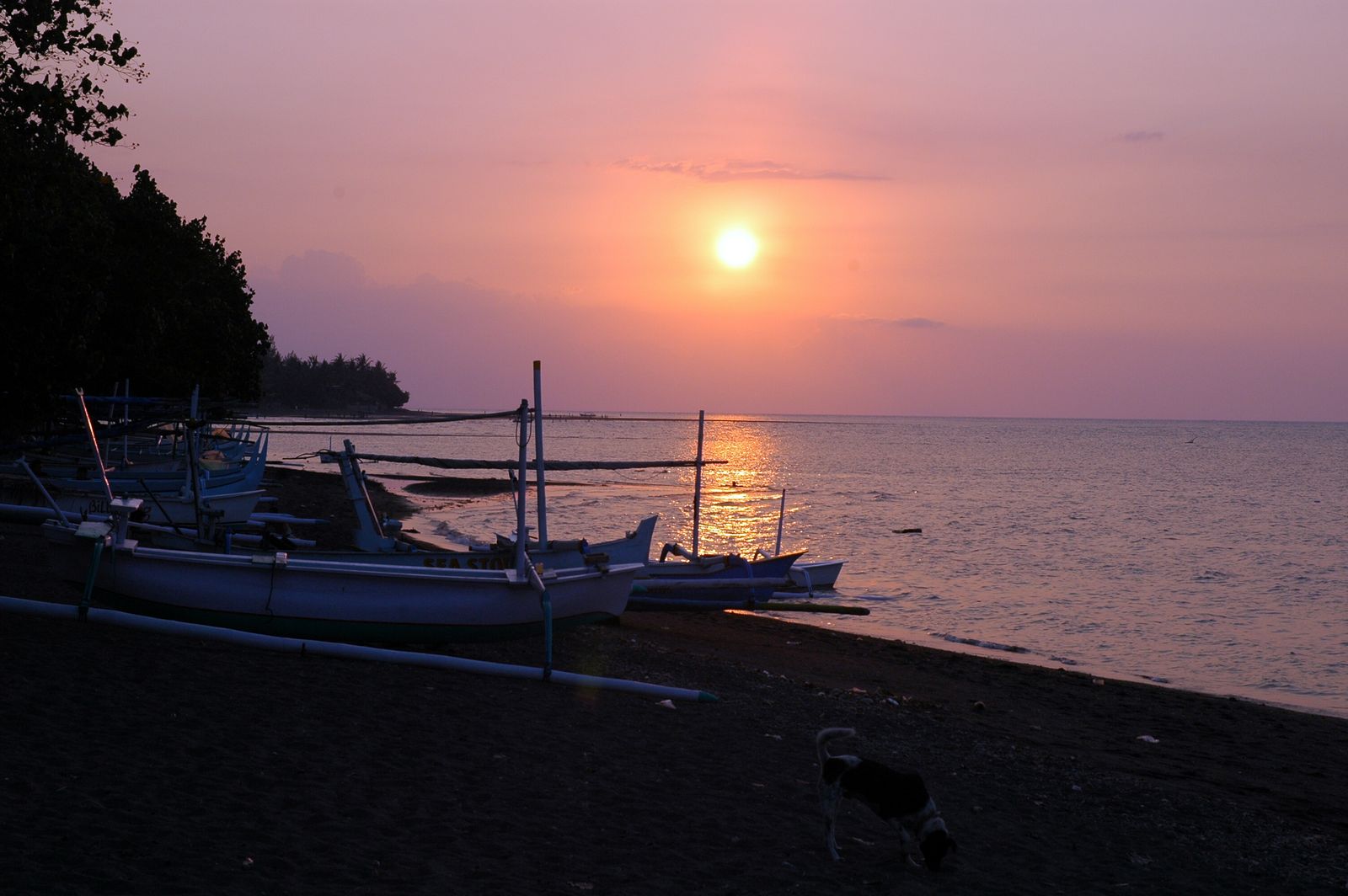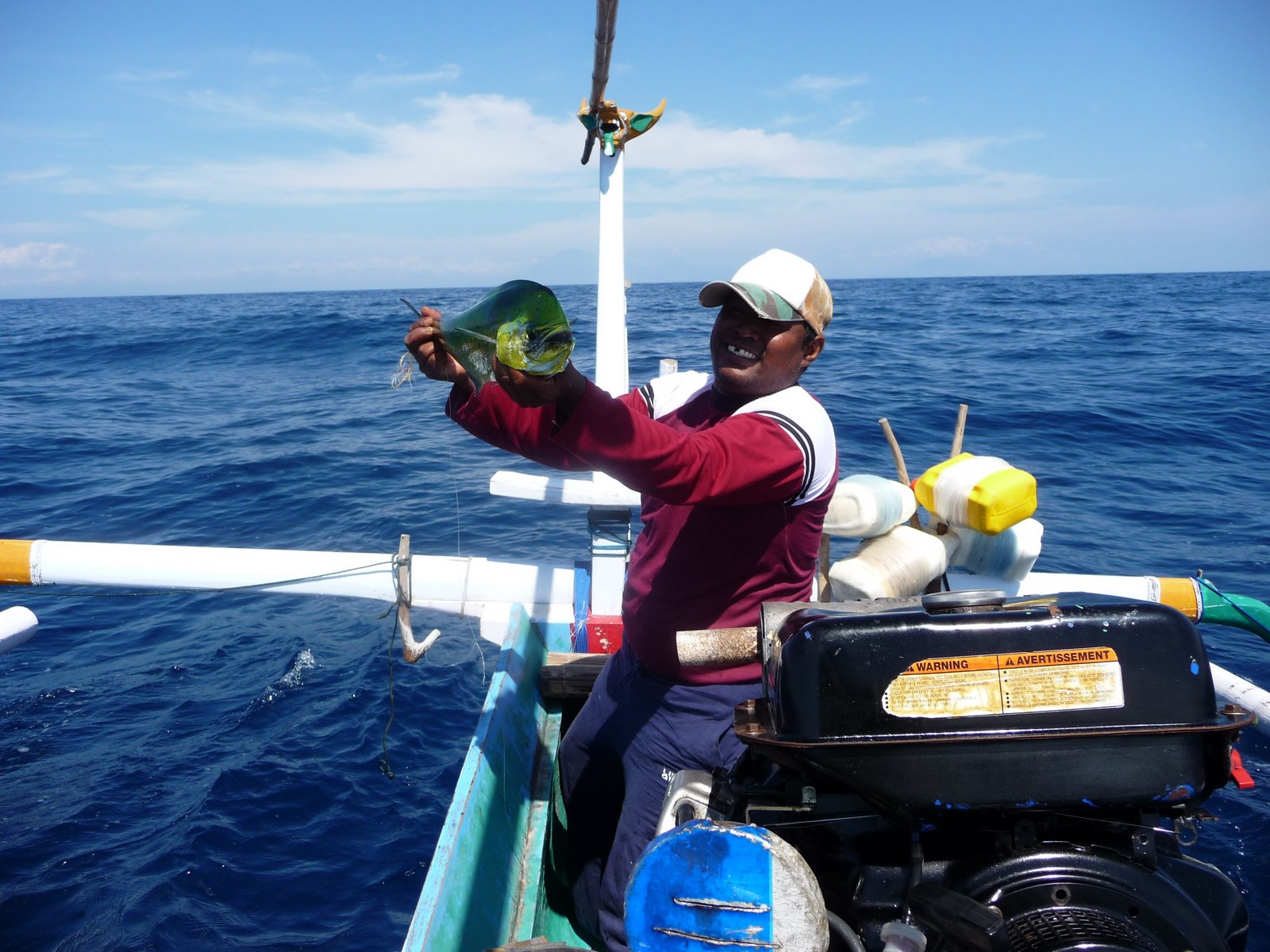 Often the Balinese play football or Frisbee. When darkness falls, the local fishermen take their small boats out to sea and soon you will see the many lights from their lamps on the dark horizon.
If there is a full moon, even more activity takes place, as the locals believe there are positive effects of swimming at this time, especially if one is pregnant. This is also a good time for the Balinese to hold their ceremonies, and the beach is a favourite place for this, partly to give offerings to the sea.
Some of our guests have been lucky enough to be invited to a ceremony, while walking in the villages, such as Kaliasem "our" village. This has been anything from weddings to the blessing of a new temple. It is a pleasure to see how Hinduism is simply a natural part of daily Balinese life. Everywhere you will find flowers and offerings and ceremonies happening all the time.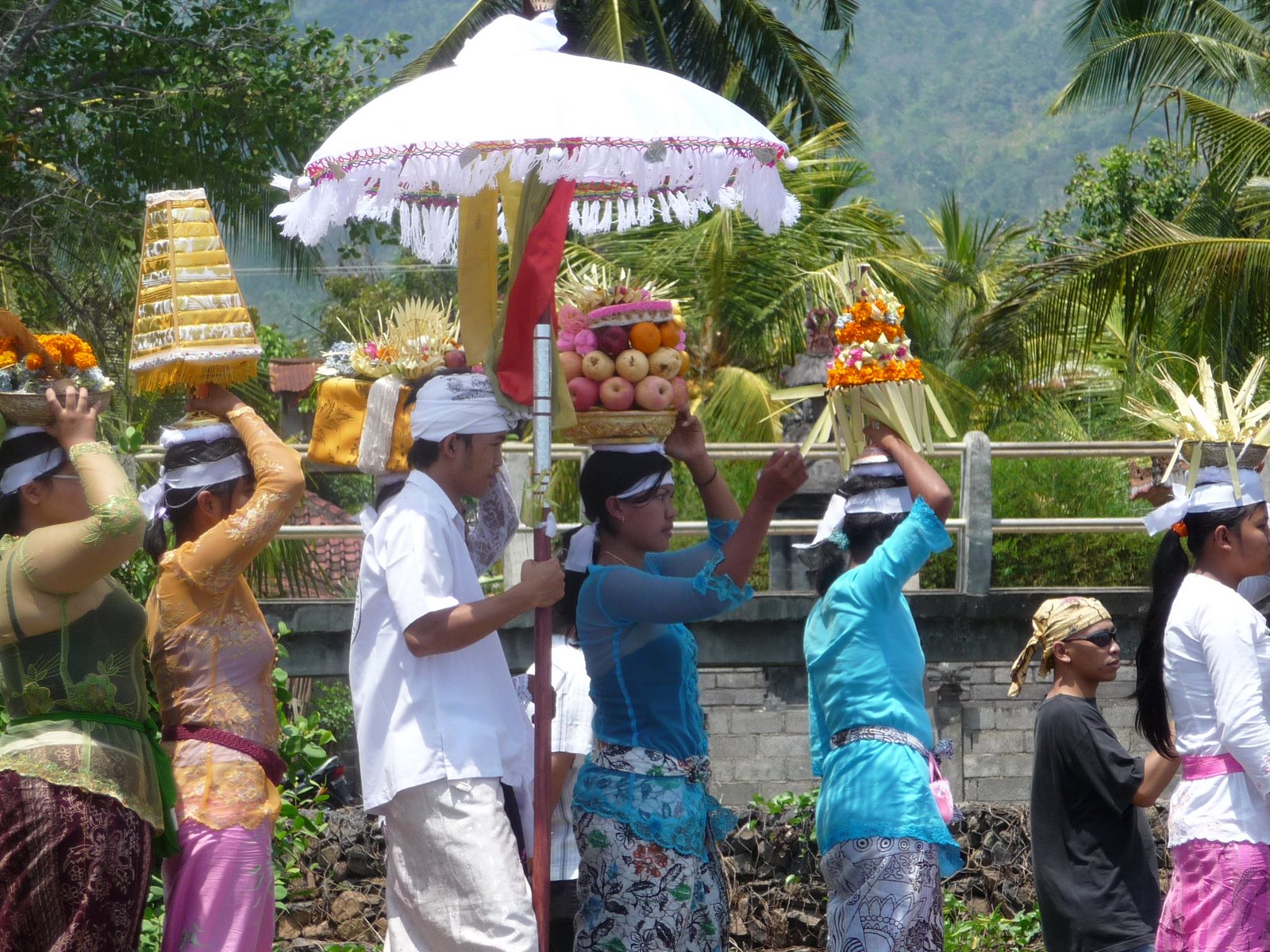 Another lovely day out, is a trip to the highland behind Rumah Cantik, where you will walk past schools, the local carpenter, blacksmith and small warungs, which are the stalls where the locals sell a little bit of everything. The walk takes about 2,5 – 3 hours, but can easily be undertaken by those who wish to take a more relaxed tempo. Both children and adults normally find this walk both exciting and fun, as there is always lots to see and experience along the way